Classical Journey Episode 118 Final Compositions III
And so we continue our series on final symphonies. Today, we would take the final symphonies of Antonio Vivaldi, Gustav Mahler, then we round up with George Gershwin.
Antonio Lucio Vivaldi (Italian: [anˈtɔːnjo ˈluːtʃo viˈvaldi]; 4 March 1678 – 28 July 1741) was an Italian] Baroque composer, virtuoso violinist, teacher and cleric. Born in Venice, he is recognized as one of the greatest Baroque composers, and his influence during his lifetime was widespread across Europe. He composed many instrumental concertos, for the violin and a variety of other instruments, as well as sacred choral works and more than forty operas. His best-known work is a series of violin concertos known as The Four Seasons.
Like many composers of the time, the final years of Vivaldi's life found him in financial difficulties. His compositions were no longer held in such high esteem as they once were in Venice; changing musical tastes quickly made them outmoded. In response, Vivaldi chose to sell off sizeable numbers of his manuscripts at paltry prices to finance his migration to Vienna. The reasons for Vivaldi's departure from Venice are unclear, but it seems likely that, after the success of his meeting with Emperor Charles VI, he wished to take up the position of a composer in the imperial court.
Symphony No. 10 by Gustav Mahler was written in the summer of 1910, and was his final composition. At the time of Mahler's death the composition was substantially complete in the form of a continuous draft, but not fully elaborated or orchestrated, and thus not performable. Only the first movement is regarded as reasonably complete and performable as Mahler intended. Perhaps as a reflection of the inner turmoil he was undergoing at the time (Mahler knew he had a failing heart and his wife had been unfaithful), the 10th Symphony is arguably his most dissonant work.
Mahler started work on his tenth symphony in July 1910 in Toblach, and ended his efforts in September. He did not complete the orchestral draft before his death at the age of 50 from a streptococcal infection of the blood.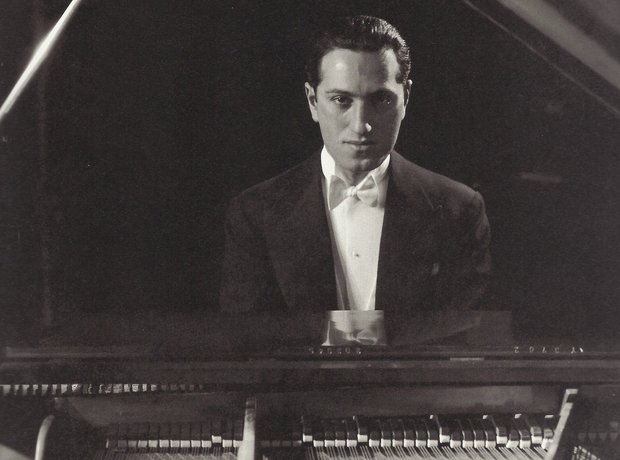 Now, we all remember George Gershwin for Rhapsody in Blue but what many may not know is that he was influential in composing the scores of the first rash of films out of Hollywood.
His last score was for the Fred Astaire film – Shall we dance?
George Gershwin had become famous for blending jazz with classical forms. He wrote each scene in a different style of dance music, and he composed one scene specifically for the ballerina Harriet Hoctor. Ira Gershwin seemed decidedly less excited by the idea; none of his lyrics make reference to the notion of blending different styles of dance (such as ballet and jazz), and Astaire was also not enthusiastic about the concept.